Sales Funnel: What's the best way to reduce the customer steps to buy a product?
August 2 @ 6:30 pm

-

8:30 pm

UTC+0
During this hand's-on FREE workshop, we'll learn why it's important to know how you'll generate sales before knowing what product you'll actually make, explore the 5 different ways that your startup can get paid, identify the 3 characteristics of customer sales activity, and discuss how to streamline your sales process by more than 45%. By developing a thoughtful sales funnel built around generating customer demand, you'll able to reduce your cost of sales, eliminate unnecessary friction in your customer's buying decisions, and clarify how you'll get paid by your customers.
If you spent 3 months or more attempting to establish an effective sales funnel, this meetup will teach you how to focus your priorities on tasks that will get you paid before you build your product and save you from wasting money on sales steps that don't directly improve your customer conversion rates.
Topic: Sales Funnel
Essential question: What is the best way to reduce the number of steps your customer must take to purchase your product?
Objectives: Learn how to design an efficient sales funnel and remove barriers that prevent your customer from taking action.
Audience: early stage startup team members (pre-funding through seed stage), inexperienced entrepreneurs, curious enterprise executives and employees, university students interested in learning lean methods.
FOOD and DRINKS will be provided!
Schedule:
6:30-7:00PM: Networking & Food
7:00-8:00PM: Workshop
8:00-8:30PM: More Networking
Logistics:
Meetup date/time: Thursday, August 2nd at 6:30PM
Location: Houston Technology Center, 410 Pierce, Houston, Texas 77002
Directions and Parking: FREE street parking after 6:00PM (see map: https://houtx.co/LeanStartupHOUparkingmapHTC)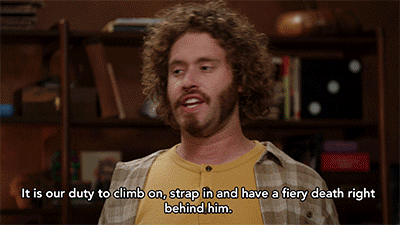 This meetup is part 6 of the 2018 Houston Lean Startup series: Developing marketing offers that VALIDATE CUSTOMER INTEREST in having their problems solved by you and getting you PAID FOR YOUR SOLUTION before you build it.
If you'd like get FREE online access to our past presentations and interactive tools, you can join our waitlist by registering now here: https://houtx.co/LeanStartupHOU_FREE_OnlineAccess