Market Validation, Part 2: How do founders discover and overcome fatal flaws?
As a founder either starting out with your idea or grinding away for months, if you're unsure whether your startup idea suffers from a fatal flaw, this workshop will show you the steps to overcome fatal flaws in your business assumptions, demonstrate the workflow to make incremental progress based on customer feedback, and guidance to take corrective action when appropriate.
By applying a framework approach to quickly identify fatal flaws with your startup, you'll overcome obstacles to build a thriving startup or avoid wasting time and money by confidently pivoting from a flawed idea.
During this hand's-on FREE workshop, we'll understand the approach to analyze the results from each of the 5 assumption validation activities, explore the process to discover which fatal flaws apply to your startup idea – if any, examine the methodology to develop workarounds to overcome one-or-more fatal flaws, identify the techniques to implement corrective actions to your business assumptions, and discuss the monitoring tools used to determine whether your fixes are working.
TOPIC: Market Validation Achieved
ESSENTIAL QUESTION: How do experienced entrepreneurs discover and overcome fatal flaws based on customer feedback?
WORKSHOP OBJECTIVE: Explore the techniques used to identify fatal flaws with your startup idea, learn how to develop workarounds that overcome fatal flaws, and determine the best approach to apply fixes that make your idea market viable.
AUDIENCE: early stage startup team members (pre-funding through seed stage), inexperienced entrepreneurs, curious enterprise executives and employees, university students interested in learning lean methods.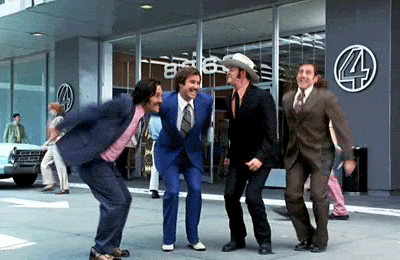 FOOD and DRINKS will be provided!
SCHEDULE:
6:30-7:00PM: Networking & Food
7:00-8:00PM: Workshop
8:00-8:30PM: More Networking
LOGISTICS:
Meetup date/time: Thursday, September 5th at 6:30PM
Location: Houston Technology Center, 410 Pierce, Houston, Texas 77002
Directions and Parking: FREE street parking after 6:00PM (see map)
For new members who are actively working on their own startup or are trying to figure out the best way to get started, we offer FREE ONLINE ACCESS on LeanMastery to an overview of the Founder's Journey Framework, which helps first time and struggling founders avoid mistakes that cost time and money. If you're interested, you can learn more about LeanMastery and register for FREE access here: https://houtx.co/LeanMastery_Free_MarketAchieved